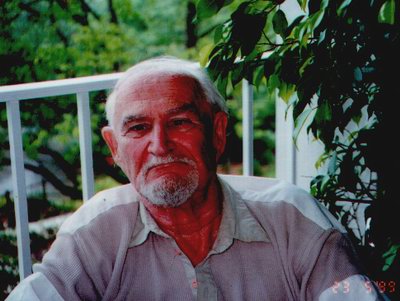 It is with great sadness that we announce the passing of our good friend Dr. Lada Fischmeister. who died in Sarasota, Florida on Easter Sunday, having reached his eightieth birthday on March 12th. He had undergone a serious operation ten days earlier. He seemed to have been recovering well the first three days, but his condition worsened and he passed away in the intensive care unit of the hospital, with his wife Martha by his side.
Born in Humpolec, Czechoslovakia, Lada was the only child of Andela and Bretislav Fischmeister. In his youth he spent time in the Auschwitz concentration camp, having been judged as not fully Aryan. After WW II his undergraduate studies at Prague's Charles University were terminated by the Communists for political activities. He quickly left for Switzerland, receiving a long sentence in absentia. He completed his studies at the University of Geneva, where he earned his medical degree, specializing in obstetrics and his PhD in biochemistry. He later emigrated to Quebec where he practiced obstetrics at a Catholic hospital. Upon being discovered as not being Catholic, he was given an opportunity to study further, became a psychiatrist, and practiced in a northern Canadian hospital. In the early sixties he and his first wife, Marush, came to Washington where he entered a position at St. Elizabeth's Hospital. In the eighties he joined the Veterans' Mental Hospital in Jacksonville, Florida., from whence in 1988 he retired and moved to Sarasota, Florida. After the death of Marush he married his second wife, Martha who cared for him through the rest of his life.
Dr. Fischmeister spoke six languages. He was known as one of the half dozen most prominent Czechoslovak stamp collectors, primarily for his exhibits of stamp rarities, which won him numerous national as well as international awards. Dr. Fischmeister was a member of the American Philatelic Society where he served on the Expertizing Committee and the Society for Czechoslovak Philately.
Lada had an extraordinary love and respect for animals and would want any memorial contributions to be made to animal rescue charities of the donor's choice.
He had no close living relatives, and is survived only by Martha and their five cats who live at 1419 Fleetwood Dr., Sarasota, FL 34232.
A memorial service will take place in Humpolec at a later date.
He will be sorely missed by his philatelic and other friends on both sides of the Atlantic.
HENRY HAHN, USA